Company GHG emission calculation – Clarity and insights to climate impact
Calculate your company's climate impact and scope 1-3 emissions with Biocode. It enables informed decisions, enhanced reputation, and a pathway to impactful emission reductions.
Input your data
Simply add information about your company's activities related to energy production and usage, purchased materials and services, and other emission sources into the calculator.
On-click analysis
Our calculator processes your data, delivering a comprehensive emission breakdown in real-time. You will instantly see the effect of different activities on your company's carbon footprint.
Make informed decisions
With your emission sources clarified, your journey to reduce emissions and having a positive impact on climate can begin.
Calculating company Scope 1–3 GHG emissions has never been easier
Businesses, big and small, need to understand their climate impact. To navigate your company's climate action, it's essential to understand the three scopes of emission sources. Our calculator seamlessly separates these, ensuring a holistic view of your company's carbon footprint.
Scope 1
Calculate direct emissions from your company's operations, like facilities and vehicles, and receive insights through captivating visuals!
Scope 2
Manage the indirect emissions from purchased energy, steam, heat and cooling with an easy-to-use UI.
Scope 3
Assess all other indirect emissions from upstream and downstream activities throughout the value chain. (Feature upcoming soon)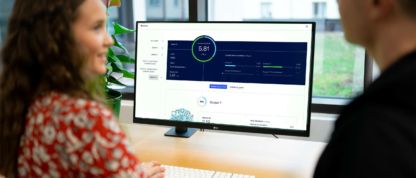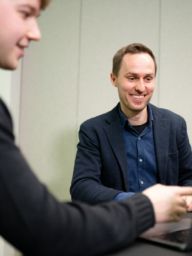 Webinar: Navigating Scopes 1, 2 & 3
Dive deep into company emission accounting – Scope 1, 2 & 3 calculations. The webinar gives you an overview of the regulatory landscape, introduces internationally accepted frameworks and helps you to get started with Scope 1-3 emissions calculations. Watch the recording and download the slides!
Try for free.
No strings attached.
Become part of the solution in the combat against climate change. By signing up you can immediately examine and test the carbon footprint calculations of your products.
14-day free trial, no credit card required

EXPERIENCE CARBON FOOTPRINTING AND EMISSION CALCULATION

Full access to try the company emission & product carbon footprint calculator
Training, support and reporting services require a paid plan. Personal use for farmers and producers is free.