Life Cycle Assessment (LCA) Explained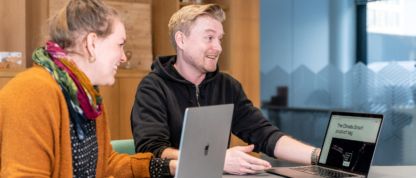 Life Cycle Assessment, commonly known as LCA, is a comprehensive approach to evaluating the environmental impact of a product, process, or service throughout its entire life cycle. It encompasses all stages, from raw material extraction to disposal or recycling, providing a holistic view of the carbon footprint by analyzing aspects like energy usage, resource consumption, and emissions.
There are two primary approaches to LCA
Cradle-to-Grave: This approach assesses all stages of a product's life cycle, providing a comprehensive view of its environmental impact.
Cradle-to-Gate: In contrast, this approach focuses on evaluating stages up to the point where the product leaves the manufacturing facility, offering insights into the production-related impacts.
The LCA process typically involves four key steps
Goal and Scope Definition: This step establishes the assessment's boundaries and objectives, specifying the product, process, or service to be analyzed and the life cycle stages to be included.
Life Cycle Inventory: Data is collected on energy consumption, raw materials, emissions, and other relevant parameters for each life cycle stage.
Impact Assessment: Potential environmental impacts, such as global warming, acidification, and resource depletion, are evaluated using various impact assessment methods.
Interpretation: This phase provides insights and recommendations for improvement based on the gathered data and impact assessments.
Standards guiding the Life Cycle Assessments
International environmental standards create common rules for the impact assessments globally.
The ISO 14000 standard series guides the management of environmental issues and improving the level of environmental protection. Two of these standards mainly focus on performing LCA, tracking a product's impact throughout its life cycle:
ISO 14040 describes the principles and framework for LCA.
ISO 14044 specifies requirements and provides guidelines for LCA.
Product Environmental Footprint (PEF) is guiding the way products' LCA is assessed. It offers a framework for assessing the environmental footprint of products.
The Greenhouse Gas Protocol again provides a framework for measuring, managing, and reporting greenhouse gas emissions. Both the PEF and the GHG Protocol aim to guide and standardize the assessment of environmental impacts, but they have different scopes, methodologies, and purposes. 
👉 Read what Biocode's calculation methods are based on.
Where to start with LCA?
Embarking on a Life Cycle Assessment (LCA) can seem daunting, but breaking it down into manageable steps can help you get started. Here's a guide to help you initiate the LCA process:
Define the Scope: Clearly outline the goals and boundaries of your LCA study. Determine the specific product, process, or service you wish to assess. Identify the life cycle stages to be included, such as raw material extraction, manufacturing, transportation, use, and end-of-life management.
Gather Data: Collect comprehensive data on energy consumption, raw material usage, emissions, waste generation, and other relevant parameters for each life cycle stage.
Choose the Assessment Method: Select an appropriate LCA methodology. Commonly used methodologies are the earlier described approaches "Cradle-to-Grave" and the "Cradle-to-Gate".
Assess Environmental Impact: Evaluate the potential environmental impacts associated with your product or process. This step involves interpreting the collected data and quantifying impacts such as greenhouse gas emissions, water usage, air pollution, and resource depletion. Use impact assessment methods and tools to assess these impacts.
Interpret and Communicate Results: Analyse the findings of your LCA study to gain insights into the areas with the most significant environmental impacts. Identify opportunities for improvement, such as reducing energy consumption, optimising material usage, or implementing recycling programs. Clearly communicate your results, recommendations, and any limitations to stakeholders.
Continuous Improvement: LCA is an iterative process. Use the results and recommendations from your LCA study to drive sustainable changes within your organisation. Monitor progress, set goals, and reassess your product or process periodically to track improvements.
Conclusions
If you don't have time or knowledge to do conduct a Life Cycle Assessment yourself, consider using tools available in the market to make the journey a bit easier.
Biocode, a platform with built-in scientific methodologies, can assist in collecting data and calculating the carbon footprint. It also makes it easier to communicate climate impacts and actions clearly.
👉 Find out how to do LCA with Biocode.
In conclusion, understanding environmental impact through Life Cycle Assessments is essential. With the knowledge on the environmental impact of our actions, we can make informed decisions and reduce our carbon footprint. Every small step towards reducing carbon footprints and embracing sustainability contributes to a brighter future for generations to come.