The Significance of Scientifically Verified Carbon Footprint Calculations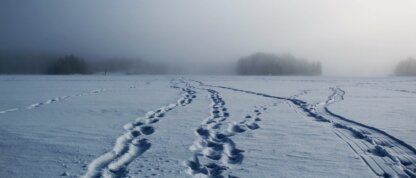 Managing the climate impacts of a company is far more than just a trendy buzzword, especially when the calculations supporting these impacts can be scientifically verified. By engaging in carbon footprint calculation, a company can obtain reliable data regarding its environmental impacts.
Making climate claims is a challenging task. Assertions about the environmental friendliness of products, based solely on assumptions without proper calculations or scientific foundations, can quickly lead to the perception of greenwashing, ultimately damaging a company's brand reputation.
A study conducted by the Nordic corporate responsibility network FIBS reveals that responsibility significantly influences the purchasing decisions of Finnish consumers. However, consumers still believe that companies need to enhance their product labels. More than 25% of consumers expect easily understandable and science-based information concerning a product's responsibility.
Guidelines from International Calculation Models
International environmental standards create common rules for the global market. The ISO 14000 standard series serves as a guide for managing environmental issues, elevating the level of environmental protection.
Biocode's calculation method adheres to two standards from the ISO 14000 series. ISO 14067 serves as the international standard for calculating a product's carbon footprint, while ISO 14040 provides guidelines for conducting a life cycle assessment. These standards offer comprehensive instructions for calculating carbon footprints and conducting life cycle assessments.
The life cycle assessment created with the calculator is based on the guidelines of the international GHG protocol on how companies should calculate and report their emissions.
In addition to food product-specific calculations, Biocode's calculator enables the calculation of carbon footprints for initial agricultural production. This inclusive approach encompasses the entire food supply chain. Agricultural processes contribute to the emission of carbon dioxide, methane, and nitrous oxide, while the change in soil carbon stock depends on specific farming practices. The guidelines for calculating these factors are derived from the international climate panel IPCC's recommendations for national greenhouse gas inventories.
Transparent and Reliable Data through Carbon Footprint Calculations
Biocode's carbon footprint calculator relies on emission factors derived from peer-reviewed scientific publications, which are consistently reviewed by our experts. Additionally, we collaborate with research institutes to ensure our calculations are always based on the latest information, and we maintain transparency in our methodology.
Transparency and comparability are crucial factors in responsible communication about sustainability. Science inherently involves uncertainties, and achieving absolute consistency in calculation methods is impractical. Nevertheless, the key aspect lies in basing calculations on scientific principles and maintaining transparency. Our calculator openly presents the calculation methodology, fostering transparency and ensuring credibility.
Verified Climate Actions require Describing one's Own Actions
Credible communication of responsibility and climate claims necessitates supporting them with concrete figures. However, the challenge often arises from a lack of understanding and expertise. Conducting a life cycle assessment demands specialised knowledge. Fortunately, Biocode's calculator simplifies this task, eliminating the need for extensive assessment projects or specialists.
👉 Choosing between LCA consultant and digital Carbon footprinting tool? Read what to consider!
The calculator enables users to explore the climate effects of their own activities without undertaking complex life cycle assessment projects or requiring specialised expertise. Companies of all sizes now have the opportunity to perform life cycle assessments and carbon footprint calculations, thanks to the incorporation of publicly available scientific research into our online service.
Users need only describe their own activities, and the tool automatically generates accurate results. This simplification ensures the precision of the figures, which can then be responsibly communicated to consumers. Moreover, companies can utilize the calculations to improve their operations, track annual progress, and effectively reduce their carbon footprints.
---
For more comprehensive details on the calculation methods, please refer to our Help Centre.
Try for free.
No strings attached.
Become part of the solution in the combat against climate change. By signing up you can immediately examine and test the carbon footprint calculations of your products.
14-day free trial, no credit card required

Testing your own product- or field-specific calculation
Training, support and reporting services require a paid plan. Personal use for farmers and producers is free.