Customer stories — Nov 25, 2021
Helsinki Mills calculates the carbon footprint of products with Biocode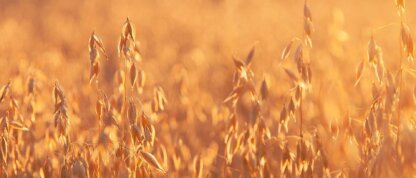 Helsinki Mills has calculated and compensated the carbon footprint of production in two years. Next, the company focus on product-specific carbon footprint calculation and monitoring, which covers the food's carbon footprint from field to table!
Myllärin products are made in a carbon-neutral way from domestic, nearby-grown grain
The environment and responsibility have been important issues for Helsinki Mills for a long time. Long-term work has been done to reduce the company's carbon footprint, and the company is the first carbon neutral mill in Finland. Helsinki Mills decided to be carbon neutral in its whole supply chain by 2034.
An example of long-term climate work is Helsinki Mills' own biopower plant, which was commissioned in Vaasa in 2013. In addition, all of the company's production facilities have used electricity generated by hydropower since 2010.
Sustainable and resilient agriculture at the core
Domesticity and transparency are important issues for Helsinki Mills. At the heart of the company's vision is sustainability and sustainable agriculture that benefits both people and nature. The company wants to secure the future of food production and reduce the environmental impact of its own operations. Extreme weather events, such as soil depletion and species depletion, affect agriculture and thus the company's access to the most important raw material.
Helsinki Mills commits to sustainable development and continuously develop its processes to ensure they produce the best possible food. The company has been producing exclusively plant-based food since 1934 and is doing its best to provide easy and healthy options for the modern consumer as well.
As a new climate measure that delights consumers, Helsinki Mills launched the Oat Food Generator on its website, which will give consumers tips on how to make more climate friendly oat-based versions of traditional rice and pasta based home dishes.
Doing business and appreciating the environment
Helsinki Mills has reduced and offset its carbon footprint for two years now. Next, the company will focus on the product life cycle calculations. It has been clear to the company from the very beginning that only safe and high-quality products and activities that value nature and people can succeed. We do business on the terms of environmental responsibility.
It is important to minimise and compensate our environmental impact and to measure and manage it more accurately. We strive to be a net positive player from the perspective of sustainability.

Niklas Kumlin, CEO of Helsinki Mills
Long-term and continuous development work is a prerequisite for the success of companies, including in the field of climate impact. Helsinki Mills is a great example of this. With the help of a carbon footprint calculator Biocode, Helsinki Mills will have the tools to ensure the conditions for the success of its products also in the future.
Check out the Helsinki Mills' calculations and read more about the company.
Try for free.
No strings attached.
Become part of the solution in the combat against climate change. By signing up you can immediately examine and test the carbon footprint calculations of your products.
14-day free trial, no credit card required

Completed sample calculation for the product

Testing your own product- or field-specific calculation
Training, support and reporting services require a paid plan. Personal use for farmers and producers is free.
Related posts
Customer stories — Mar 17, 2023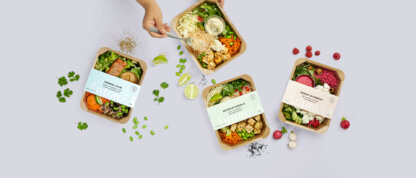 Customer stories — Mar 15, 2023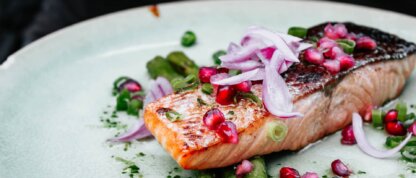 Customer stories — Feb 02, 2022