Meet Aki, our Lead Developer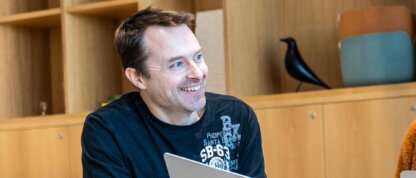 It is time to get to know the team Biocode and put faces to names – the first team member to be introduced is Aki Jalkanen. Aki works as a full stack developer.
Commodore 64 was the reason Aki got interested in technology in the 80's. His enthusiasm was so strong that he ended up studying to become engineer in software programming.
Aki's career began in Mtech (former Maatalouden laskentakeskus) in 2005 as a software tester and a couple of years later as a programmer.
In 2018, Aki was introduced with an opportunity to work in a start-up that was founded by MTech and ProAgria. He started working with Biocode first as a consultant but was offered a permanent position soon.
"It is great that I can be a part of the fight against climate change with my work as a programmer for Biocode."

Aki Jalkanen