What does the harmonization of life cycle assessment and carbon footprint mean?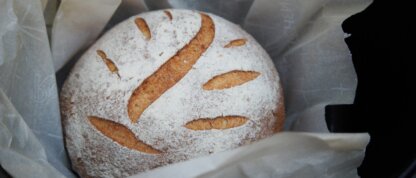 The harmonization of the carbon footprint of food refers to the effort to standardize the methods used to measure and report the carbon footprint of food. The goal of harmonization is to create a consistent and transparent framework that enables meaningful comparison of different food products.
By using the same guidelines and measurement approaches, it becomes easier to compare the environmental impacts of different food products. This information can then be used for political decision-making and to support more informed purchasing decisions.
---
📖 Understanding Carbon Footprint and Life Cycle Assessment (LCA): a Comprehensive Guide
---
The harmonization of carbon footprints also extends to sustainability communication, labeling and certification systems for the climate impacts. It aims to provide consumers a clear and reliable information about the carbon footprint of food. These labels often display the carbon footprint value or rating, making it easier for consumers to identify products with lower emissions.
Let's take a hypothetical example: You are at a store choosing bacon for the Carbonara pasta you plan to make for dinner. If two bacon packages display the carbon footprint values of 5.9 kg CO2e/kg and 6.8 kg CO2e/kg, you would likely choose the seemingly more climate-friendly product for your basket. However, without a deeper analysis, you wouldn't know that one product's carbon footprint was calculated using a "cradle-to-grave" system boundary, while the other used a "cradle-to-gate" boundary. Both are commonly used in life cycle assessment, but because one excludes emissions from consumption and recycling/waste, its carbon footprint appears lower than that of the reference product.
Due to this challenge, placing the burden of comparison solely on consumers is not the best way forward.
Harmonization of carbon footprints is needed to establish common rules
Several organizations and initiatives strive to harmonize the calculation methods for the carbon footprint of food to eliminate inconsistencies and data gaps.
The most well-known of these is the Product Environmental Footprint (PEF) method developed by the European Commission. PEF provides a standardized framework for assessing the environmental impacts of products, including food, throughout their entire life cycle. The method takes into account various factors, such as raw material production, manufacturing, distribution, use, and end-of-life treatment.
There are also other guidelines and standards for methods and calculations, such as:
ISO 14000 series standards
IPCC guidelines
Greenhouse Gas Protocol (GHG)
Other initiatives that affect how the environmental impacts of food can be communicated include:
EU's Unfair Commercial Practices
ISO 14020 standards
National consumer ombudsman's guidelines
European Commission's Green Claims Directive
Based on these guidelines, an initiative has been made in Finland through the LCAFoodPrint project led by the Natural Resources Institute Finland to create a national communication recommendation for product-specific footprint communication and to develop guidelines for life cycle assessment methodology.
---
📖 A Guide: How to get started with LCA and Carbon Footprint calculation?
---
Finland is taking steps forward with the national LCAFoodPrint project
The LCAFoodPrint project, led by the Natural Resources Institute Finland, is bringing together actors from the food and environmental sectors to develop a consistent, scientifically based, and practical framework for assessing the environmental footprint of food. This is necessary in order to ensure that footprint communication, public discourse, and decision-making are based on comparable information.
In addition to aiming to harmonize carbon footprint calculations, the project also seeks to consider other environmental impacts such as water footprint and eutrophication as part of environmental impact assessment and communication, public discourse, and political decision-making.
In the spring of 2023, the first drafts of both the methodological guidelines for life cycle assessment and the communication guidelines were published. They were made available for comments from all participating parties in the project, including:
Finnish Ministry of Agriculture and Forestry and Ministry of the Environment
Finnish Environment Institute
University of Helsinki, LUT University
VTT Technical Research Centre of Finland
WWF Finland
Representatives from companies and organizations in the food chain, including Biocode
Harmonization towards credible environmental impact assessment
Although the harmonization of carbon footprints has progressed well in Europe, there is still a challenging road ahead. Issues such as data availability and quality, particularly regarding scope 3 emissions, the inclusion of indirect emissions in calculations, and the consideration of other environmental impacts such as water footprints and eutrophication, pose challenges.
Country-specific differences in climate and soil conditions also need to be considered. Harmonization efforts aim to address these challenges and establish reliable and comparable information for footprint communication, public discourse, and policy-making.
By striving for the harmonization of calculation models, we are significantly closer to a more sustainable and climate-friendly food system. With a harmonized framework, we can credibly communicate to consumers, decision-makers, and other stakeholders.
At Biocode, we closely follow all international initiatives and actively participate in developing common calculation models in Finland. Therefore, you can trust that the carbon footprint calculated using Biocode's calculator is consistent with various standards, recommendations, and guidelines.
Guide: Carbon Footprint Calculation
Calculating the carbon footprint is an important step towards more climate-friendly practices. But where to start calculating the carbon footprint? This guide will help you get started!