Anton&Anton uses Biocode as part of its responsibility work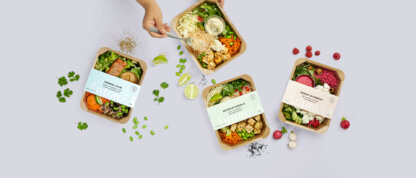 Anton&Anton started using Biocode's carbon footprint calculator because they wanted to show how even a small company can achieve concrete things in the field of responsibility. This is how the cooperation to assess the climate effects of products started.
Food is a huge source of joy, says Anton&Anton's website. The company was born in 2008 as an alternative to 'soulless supermarkets'. Anton&Anton has grown from a grocery store to a company that sells ready-made meals through selected retailers and grocery bags online directly to its own customers.
Insights from the carbon footprint calculator into the effects of different raw materials
Systematic responsibility work started at Anton&Anton in the fall of 2021. The aim has been to bring goals to the operations, measure and promote things in the most concrete way possible. In a small company, it is not worth doing everything yourself, it makes sense to outsource the work and know-how.
The cooperation with Biocode is a good solution, because Anton&Anton got access to an easy-to-use and intuitive online tool. It makes it easy for them to calculate, report and update the climate effects of products over time. The first evaluations were done together, which brought certainty to the evaluation work and the use of the tool.
Using Biocode has given us a lot of 'ah-ha!' experiences. It has been insightful to use the calculator and see how different raw materials affect the end result. We have learned that rapeseed oil, for example, can increase the carbon footprint of products quite a lot.

Linda Forss, Procurement Manager, Anton&Anton
The cooperation with Biocode started in 2021. The aim for the co-op is to reduce the carbon footprint of Anton&Anton's ready-to-eat foods and thereby to reduce their climate impact. Some of the evaluations are done in cooperation with Biocode's experts, and the results can be seen by everyone in Biocode's reports. Majority of carbon footprint calculations are done internally to develop the company's own operations.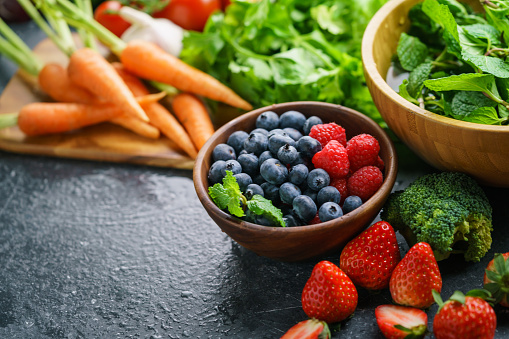 Assessment of climate impacts and sustainable development as part of everyday life
Anton&Anton prefers local producers, domestic products and seasonal food. The goal is also to always choose packaging that has a low impact on the environment. During the current year, all ready meals and salads that can be heated will be transferred to domestic cardboard boxes. However, as the size of the company grows, making responsible choices is not completely problem-free, as, for example, raw materials from several small suppliers are only available to a limited extent.
There is currently pressure from various stakeholders to develop operations in a sustainable direction, and expectations are expected to grow in the future.
Anton&Anton wants to respond to expectations in a concrete way, through actions that have been verified by measurement. They believe that monitoring emissions will become even more important in the future. The company's ambition is to be a pioneer in terms of climate effects, which is a great and ambitious goal.
Biocode's carbon footprint calculator is logical choice for food brands like Anton&Anton as it allows the company to compare different options and continuously monitor climate impacts.
Anton&Anton is above all a food company, where operations and recipes are constantly developed in a more responsible direction without compromising deliciousness or taste enjoyment.
Good and beautiful food improves well-being, whether it's about you or me, or the entire planet, the company states. Check out the Anton&Anton's company profile and products on Biocode's website.
Try for free.
No strings attached.
Become part of the solution in the combat against climate change. By signing up you can immediately examine and test the carbon footprint calculations of your products.
14-day free trial, no credit card required

Testing your own product- or field-specific calculation
Training, support and reporting services require a paid plan. Personal use for farmers and producers is free.