News — Jan 26, 2022
Team Biocode proudly presents: Climate Smart Products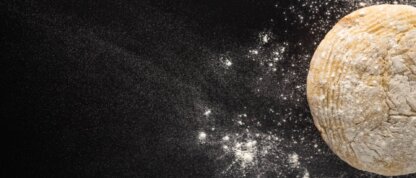 Product carbon footprint information accessible to everyone
We believe that climate smart foods are those that achieve significant emission reductions in production and consumption, whose climate impact is managed and which are in line with the goals of the Paris Climate Agreement. We launched an online service that allows companies to easily and informatively share information about the carbon footprint of their products. Check out the Climate Smart Products profiles.
– Accountability and transparency are increasingly important competitive advantages for companies as climate change advances. We do not have any time to waste as the concentrations of greenhouse gases in the atmosphere continue to rise. We want to make it possible to present the results of climate action through everyday products and at the same time encourage people to support climate smart food production. Let numbers speak for themselves, emphasises Ernesto Hartikainen, CEO of Biocode.
Making climate action visible
Climate Smart Products introduces products whose climate impact are continuously managed by companies through our online services and whose life cycle assessments have been validated by our experts. Continuos life cycle assessment means that calculations are performed regularly and frequently, which is used to manage emissions and product carbon footprints. This way, companies have a more profound understanding of their climate impact and can make plans to manage and reduce emissions throughout their supply chains.
– These products receive the Climate Smart product label and digital tag, which separates the wheat from the chaff – the products under continuous impact management stand out, says Biocode's Sales Associate Veera Juutilainen.
Companies can incorporate the Climate Smart label into their product packaging to communicate to consumers and other stakeholders that they understand and manage the climate impact of their products and are actively working to reduce the carbon footprint of their products. Anyone can access quantitative information on carbon footprints through the products' digital profiles, which strengthens corporate responsibility and transparency. The label can also be used in marketing and communication and featured in a a corporate responsibility report, for example. The solution will help consumers identify the companies that are ambitious in their work for achieving the goals of the Paris Climate Agreement. Read more about the Climate Smart tag.
Teamwork of top experts
We have added example product profiles to the online platform to illustrate the progress of the carbon footprint of various food products. We are adding new product profiles and developing our online service constantly.
– Our team has done a tremendous job in creating this service. I am extremely proud of our team of experts, whose smooth collaboration enables the creation of our new online services. Joonas has done astonishing work with the user-facing sections of our services, Linda and Aki in setting up the technical infrastructure, Elina and Inka in developing our impact assessment work, and Veera in getting our services in the hands of food companies, Ernesto praises.
Want to hear more about the Biocode Collective? Book a demo.
Related posts