Say hi to Elina, Manager of Impact Assessment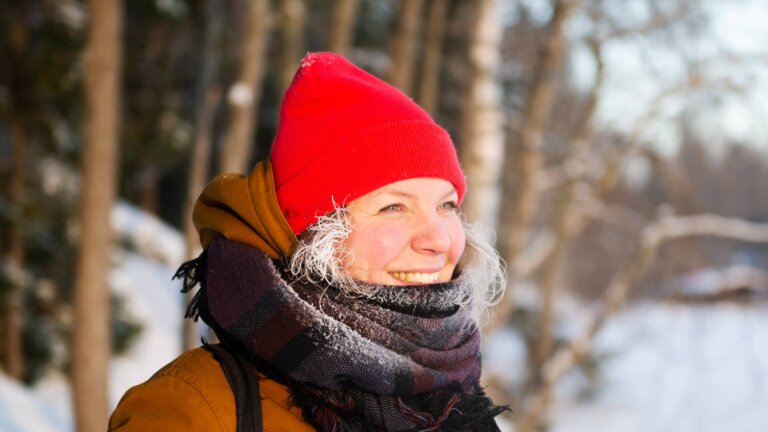 "I am a positive person who sees the cup half full. I like logical reasoning and solving problems, in both personal and working life."

Elina Lehikoinen
Elina Lehikoinen is a Doctor of Science (Tech.) and has worked for Biocode as Manager of Impact Assessment since January 2021. In her doctoral thesis, Elina focused on the positive potential that Finland's agricultural production could have with its rich and underused natural resources. She created different case studies to demonstrate how to save global water resources by utilising global food trade and focusing food production in areas that are the most suitable for it. This included presenting how Finland could decrease its food imports and increase food exports by the local embedded resource potential.
Nature and environmental issues have been interests of Elina for her whole life. When she was young, her family made often trips to nature and Elina's dad taught her to explore and, equally, respect the environment. Interest towards environmental issues should be reflected by respecting nature and in order to respect it more, we need to understand better how our actions impact on nature.
Working for Biocode, Elina balances between the science, modelling and product development. It is a very interesting triangle as it is constantly evolving and it challenges Elina to work outside the box – finding solutions and creative ways to think are a big part of the day-to-day tasks. The most rewarding part of Elina's work is that each day is different and brings also a constant personal development. Further, Elina enjoys working in multidisciplinary teams and with various stakeholders, where she can understand the same thing from various aspects. That is Biocode's attraction – the company works closely with primary production and at the same time participates in research projects.
"I wanted to see how to put science in practice and how research could be applied in very practical means. For sure there are challenges how to implement that but at the same time, staying still is not an option anymore. We need to combine science and practice to fight against the climate change."

Elina Lehikoinen
Previously Elina has been working more with water footprints, which describe freshwater use that looks at both direct and indirect water use of a consumer or producer, and it has been great a support with carbon footprint calculations. Elina explains that water and carbon footprints both describe a specific indicator and its impact on e.g. food production, but in different scales: while water footprint can be a very local indicator (i.e. use of local water resources for food production), carbon footprint can act more as a global indicator (i.e. greenhouse gas emissions impact on global food production). It is important to understand what these different indicators tell us, and then find the embedded solutions of those.
"We all are part of the food system at least as a consumer – therefore, we all need to be part of the solution, and try to make our shared food system more sustainable in order to be able to provide for the future generations."

Elina Lehikoinen
If interested, you can read about Elina's dissertation here!