News — Dec 07, 2020
Food industry in transition – the renewed Biocode accelerates the shift to climate smart food with launch of new service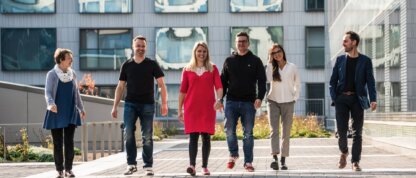 The Covid-19 pandemic has been wreaking havoc in the world this year. However, it has also broadened perceptions of corporate responsibility and companies' ways of implementing sustainable business practices. Despite the unusual times, interest towards sustainability is in constant growth at least in major Finnish companies. This was clearly shown in the results of the Corporate Responsibility Meter produced by FIBS. Megatrends such as climate change have remained at the core of companies' long-term responsibility work.
The food industry is continuously looking for ways to reduce greenhouse gas emissions of food production. This is reflected in the increasing demand for climate solutions both in Finland and internationally. Food companies are currently setting ambitious goals for achieving carbon-neutral food chains and increasingly interested in discovering the carbon footprint of their products as part of their climate actions. To respond to this growing demand, we have articulated our purpose, renewed our brand, and further developed our business model.
First, however, a brief recap of where it all started.
The story begins from the Finnish field
Biocode's story has begun from our founders the Association of ProAgria Centres' and Mtech Digital Solutions' desire to promote the competitiveness of Finnish agriculture and to produce climate smart food to foster carbon-neutral food production.
Thus far we at Biocode have developed custom digital solutions for carbon footprint calculation for our customers. We have, for example, been responsible for the technical implementation of an online calculator based on the Carbo environmental calculation model developed by the leading Finnish dairy and food company Valio. The cloud-based tool for calculating the carbon footprint of raw milk was recently introduced at Valio's dairy farms. For HKScan, another leading Finnish food company, we have built and piloted online tools for assessing the carbon footprints of beef, pork and poultry. Moreover, we have successfully piloted the calculation of the carbon footprint of bread for the Finnish bakery Vaasan's selected bread brands. For Kinnusen Mylly we calculated the carbon footprint of oat flakes utilising the grain greenhouse gas emissions calculator developed by Biocode. In addition, we have assessed the carbon footprints for Verso Food's fava bean brands Härkis and Beanit together with VTT Technical Research Centre of Finland.
Brilliant to see how food companies are interested in the environmental impacts of their products. It has been great to be involved in enabling our partners' carbon footprint calculations and to develop our operations together with forerunner companies. It has been particularly fascinating to observe how calculations based on farm-specific data provide not only an understanding of the climate impact of primary production, but also a comprehensive overview of the farm's production and inputs. An accurate calculation also reveals in a completely new way the significance of different choices made in the production methods

Says Biocode's lead developers Aki Jalkanen and Linda Staffans.
Launching a new online service in early 2021
After all the successful pilot projects we realised that the food industry is lacking an effortless, yet reliable means to continuously track the product carbon footprints of food items for performance improvement and to communicate the climate impacts of food products in a clear and understandable fashion. Besides, assessing product carbon footprints on an ad-hoc basis is expensive and time-consuming. Calculations become obsolete quickly and do not make it possible to monitor or verify the developments in company's activities.
To solve this challenge, we are launching a new online service at the beginning of next year. The new service is a cost-effective tool for food brands to reduce and verify the climate impact of their products. The dynamic tool enables product carbon footprint tracking for all items within a company's product portfolio. The evaluations are based on international ISO standards, IPCC's guidelines, and the European Commission's Product Environmental Footprint (PEF) methodology. Calculations enable up-to-date, reliable and primary data-based understanding of a product's climate impacts throughout its life cycle all the way from raw material production to the store shelf. Continuous tracking of the carbon footprint and the option to create scenarios make it possible to monitor and influence long-term development of products.
It is surprising to see how much interest there has already been towards the service thus far. The scalability and integrability of the online service, as well as the user-driven interface minimizes user effort and simplifies a process usually perceived as complex. The solution to be brought to the market enables food companies to discover the carbon footprint of their products at a low threshold. I am confident that our services will contribute to developing a broader understanding of the fact that shifting to product carbon footprint tracking does not require reckless resources or major investments from the company. What plays a key role in discovering the product carbon footprint is finding a professional partner to collaborate with

states Biocode's CTO Joni Rajanen.
The business case for an online product carbon footprint tracking service
An online service for tracking product carbon footprints and for communicating the climate impact of food products brings several benefits for food companies:
Assessing the climate impact of different life cycle stages of a product and discovering the most significant factors contributing to the product's carbon footprint makes it possible to identify emission hotspots and target efforts to effectively reduce product carbon footprint.
Continuous carbon footprint tracking enables the validation of real performance improvements and helps companies reach their climate goals for positive climate impact.
Fact-based carbon footprint information supports data-driven decision-making instead of decisions based purely on feelings or statistical estimates.
Transparency regarding the product carbon footprint and actions to reduce products' climate impacts increase stakeholder credibility, enhance brand loyalty and bring reputational benefits for a business.
Product carbon footprint tracking supports companies in climate change-related risk management, helps to prepare for possible future changes, such as tightening legislation or new economic incentives (e.g. carbon tax) and helps to respond to ever-increasing stakeholder pressure. It is an excellent way for companies to indicate their corporate responsibility regarding climate issues and to stand out as a responsible actor. Producing climate smart food products improves overall competitiveness in both national and international markets.
Tracking product carbon footprint is of particular interest to companies that have already set climate targets at a strategic level and want to reduce greenhouse gas emissions throughout their value chain. These companies have already internalised the fact that product carbon footprint calculations generate added value for the business and understand that it brings benefits for the brand image

describes Biocode's Accounts and Products Manager Laura Ihanainen.
Brand reform as a doorway to internationalisation
As part of Biocode's concept renewal we launched a brand development project in the fall of 2020 to support our goals of international growth. A new website will also be built on the basis of the brand reform. The new brand identity has been created together with the strategic brand agency Werklig.
The brand reform has been a good opportunity to reflect on why Biocode exists, what values we want to embrace as an organisation, what our company aims for, and what kind of challenges we want to be involved in solving. Ambition and targets are set high, and this is also reflected in our new brand strategy: by 2030 over 50% of sold food items in the EU have their carbon footprint tracked with Biocode. One of our most valuable resources is definitely a multidisciplinary organization, where everyone is united by a shared purpose of improving the planetary conditions for life. We want to add value to the entire food chain and provide tangible solutions for climate smart food production

says Ernesto Hartikainen, CEO of Biocode
Do you want to be among the first to test our new service?
There are still a few spots left in our pilot project for brave and climate smart forerunner companies who want to discover their product carbon footprint. Contact us via e-mail at hello@biocode.fi for booking a virtual meeting to discuss more. You can also contact our CEO Ernesto Hartikainen either via e-mail (firstname.lastname@biocode.fi) or via phone +358 50 346 1035. We would be happy to demo our service and tell you more about why our solution is worth the investment for your company.
Related posts