Feelia's product-specific carbon footprint is calculated with Biocode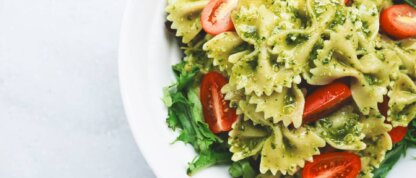 Feelia Foodservice uses Biocode's carbon footprint calculator to measure the product-specific carbon footprint easily. The calculations will enhance the targeting of climate-responsible actions and facilitate sustainability communication.
Feelia has set goals to become carbon neutral by 2035 in terms of both their production and their supply chain. Biocode carbon footprint calculator supports Feelia to reach their climate goals by providing a easy way to figure out the emissions of their products and primary production.
– Knowledge of our carbon footprint takes us forward in our corporate sustainability work. We want to do our share in the climate work. The issue is important to us and this is why we chose Biocode as our partner. We want to cooperate with a company that has the know-how and experience to help us towards carbon neutrality, states Feelia's CEO Jukka Ojala.
Memorable food services sustainably
Feelia, founded in 2007, is a pioneer in providing memorable food services. The company produces tasty, healthy and safe ready meals which domestic ingredients percentage is high and recipes suitable specifically for the Finnish taste.
The company's mission is to provide their customers solutions and food services. Sustainability is an important value for Feelia. It shows for example in buying raw materials from local producers, using domestic raw materials, managing food waste and mitigating carbon footprint.
– Feelia shows how to be a pioneer in climate responsibility by utilising online services for continuous assessment, improvement and communication of their products' climate impacts. The ability to react to fast changing climate requirements is a competitive advantage that is of even higher importance in the future, says Biocode's CEO Ernesto Hartikainen.
How to provide sustainably produced food?
Feelia strives for carbon neutrality with their operations continuously. The first big step was taken in 2014 when the Pyhäntä factory started to use wood chips as energy source. Four years later, the factory started to use renewable energy in production: biogas.
The company prefers local producers and puts effort on using domestic raw materials. The customer can trust that the company offers 80 % domestic products. Only salmon, beans, sweet potatoes and tomato sauce are sourced elsewhere.
Get to know Feelia and check out their product-specific carbon footprint calculations.